Doris Muna, founder of Dorothea Healing and creator of Dorothea Home Healing Therapy Essences, is an experienced leader for group workshops and events.  An energy healer with over 25 years of experience, Doris is passionate about passing along her skills and wisdom. She wants to empower others to help themselves – and, in turn, help others with their inner peace and well-being.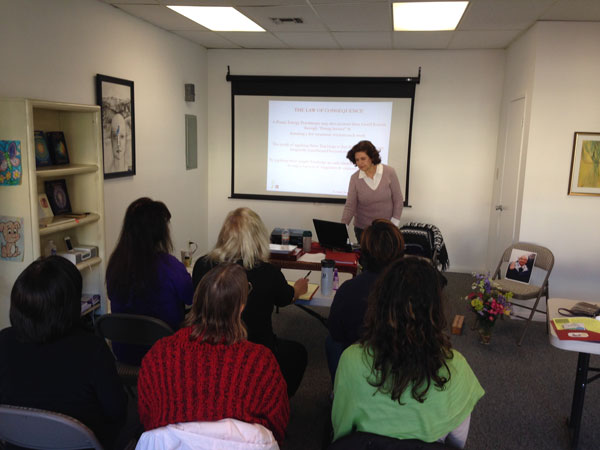 In a Dorothea Healing workshop with Doris, attendees will learn: 
Self-healing techniques
Relaxation strategies
Destressing exercises
Coping mechanisms for anxiety
Using herbs and flowers
Meditation skills
These workshops can be offered to your employees as a wellness benefit, helping them release stress, enhance their relaxation abilities, and improve their working environment with calming, positive strategies. Doris also teaches advanced energy healing classes for individuals who wish to become healers or add additional skills to their practices.  Most of Doris' workshops are held virtually to reach a larger audience. Book Doris, today!